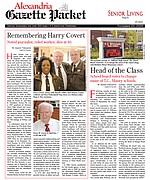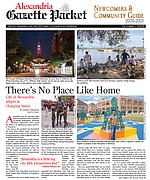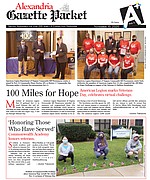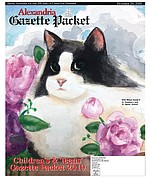 More Stories
Let us presume, for the sake of this column, that I only have papillary thyroid cancer stage IV, and that my years as a non small cell lung cancer patient, also stage IV, are over.

Getting vaccinated can reduce hospital visits and admissions during anticipated shortage due to COVID-19
While shopping for dinner on a recent Wednesday afternoon, Roger Whitehead spotted a sign near the pharmacy of a grocery store near his home in Alexandria.

The display cases, first-hand accounts and newsreel footage showcased in the museum.
In 1861, when the Civil War was just starting, Capt. Josiah Sawell was attacked by a pro-secession mob while passing through Baltimore with the 6th Massachusetts Volunteer infantry.

Cleaner than it was in 2011 when it got a D, but "its recovery is plateauing."
While the Potomac River is clearly not what the Washington Post in 1951 called an "open sewer," for the first time in a decade, the river's health has declined, reported the Potomac Conservancy last month, falling from a grade of B to B- and still unsafe for swimming or fishing.
Democrats are divided on how to clear charges and convictions.
House Democrats and Senate Democrats are deadlocked over how people accused of minor crimes should be able to clear their records, a clash that has stalled action for now on one of the most important criminal-justice reform efforts on the agenda for Democrats now that they have seized control of the General Assembly.