Tue

Wed

Thu

Fri

Sat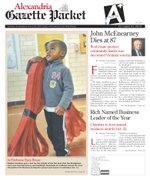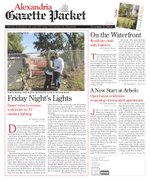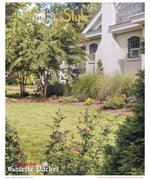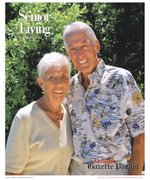 More Stories
In September 2014, 167 Alexandria homes sold between $2,662,500-$105,000.
Alexandria Home Sales: September, 2014

Real estate pioneer, community leader was decorated Vietnam veteran.
For John McEnearney, helping the area's most vulnerable citizens was part of his DNA, a testament to his family's nearly 100-year commitment to helping others.
Alexandria Health Department lays out plan for Ebola.
Despite one death in Texas, the Alexandria Health Department reassured local citizens at a City Council meeting that a widespread outbreak of Ebola was unlikely.

Local riverboat complements city's history.
The Cherry Blossom was commissioned at least 100 years after a paddlewheel riverboat would have been considered a financially viable investment. The boat remains docked along the waterfront for most of the year, used almost exclusively for private events. It doesn't happen often, but on Monday, Oct. 13, the Cherry Blossom opened its doors to the public for an open house.
It was a cool October morning. The trolley door opened with a swish. "Good morning, watch your step," Marlene Stevens, the bus operator for the Alexandria trolley was beginning her first trip of the day.