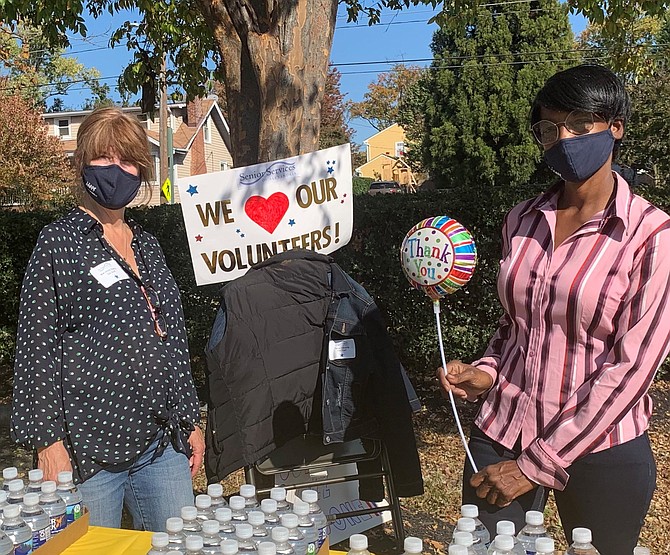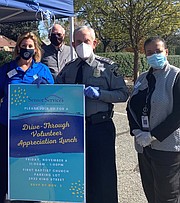 The warm temperatures and sunny skies of an Indian Summer day provided the perfect backdrop for Senior Services of Alexandria to hold its annual Meals on Wheels volunteer appreciation luncheon as an outdoor drive-through event Nov. 6 at the First Baptist Church of Alexandria.
"I am so excited to have a perfect day to welcome our volunteers who have done so much to help us and the seniors of Alexandria during this crisis," said SSA Executive Director Mary Lee Anderson. "We couldn't be happier to see people we haven't seen in a long time, to share with them a lovely lunch from Jeffrey's Catering and thank everyone for their support."
City officials joined SSA staff and board members in handing out lunches to the Meals on Wheels volunteers, who participated in the drive-through event. Thanking the volunteers were City Council members Del Pepper and Amy Jackson, Police Chief Michael Brown and Sheriff Dana Lawhorne.
"It is great to be here today," said John Street, a Meals on Wheels volunteer for seven years until SSA made the decision to temporarily halt participation from those over the age of 65. "I volunteered three days a week and got close to the people I was serving. I will go back after COVID restrictions are lifted. I absolutely love volunteering for Meals on Wheels – it is so rewarding."