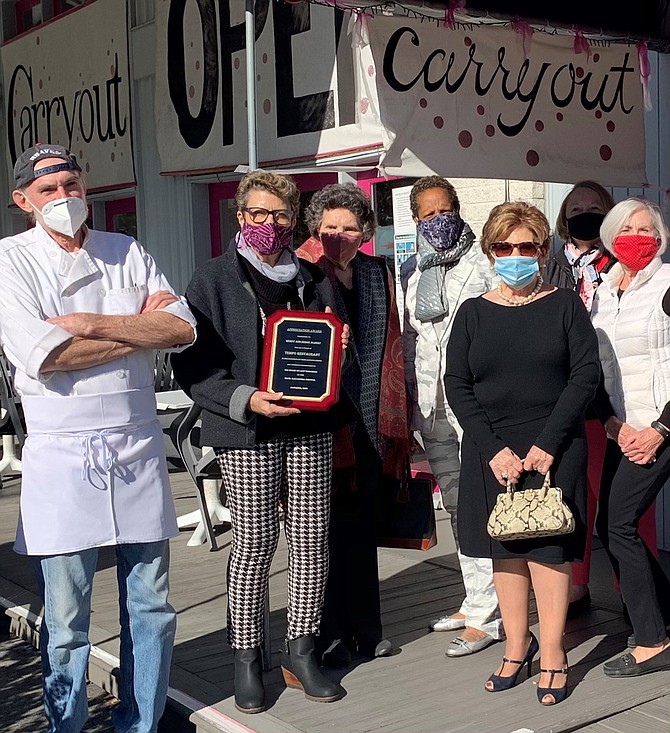 Members of the Board of Lady Managers present Tempo Restaurant owners Serge and Wendy Albert, left, an appreciation award Nov. 18 for their longstanding and generous contributions to the Board of Lady Managers. The organization provides vital medical equipment and services to Inova Alexandria.
Stories this photo appears in:

Board of Lady Managers raises $30k for Inova Alexandria
The runway was dark this year as the Board of Lady Managers, known for its annual Fashion Show, Luncheon and Silent Auction, instead held what it billed as a "non-event," raising $30,000 as part of an ongoing financial pledge to Inova Alexandria Hospital.