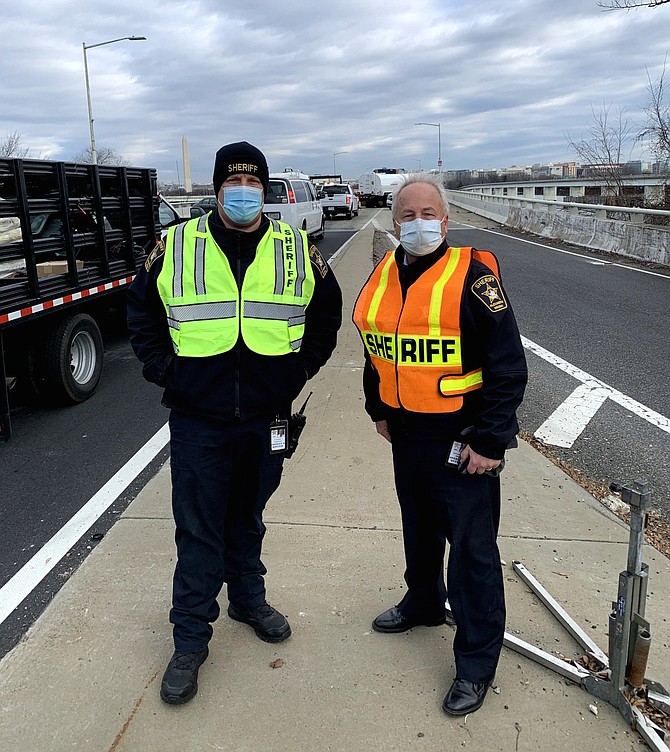 Alexandria Sheriff Dana Lawhorne, right, and Sheriff Lt. Daniel Gordon stand on the Virginia side of the 14th Street Bridge Jan. 19 as Alexandria Sheriff's Office deputies oversee the closure of the bridge during the Presidential Inauguration.
Stories this photo appears in:
Alexandria Sheriff's Office spearheads 14th Street Bridge closing during inauguration.
Sheriff Dana Lawhorne led a contingent of local deputies from the Alexandria Sheriff's Office in handling the traffic closures at the 14th Street Bridge in support of security efforts for the Presidential Inauguration in coordination with the Virginia Department of Transportation and Virginia State Police.